Having trouble finding the perfect Christmas present or Hanukkah gift for your spouse, family member, or friend? If that person is a boater, your worries are over! Boaters are passionate about their favorite pastime, so if you give them a gift that makes boating more fun, easier or safer, they are sure to be equally passionate about your gift.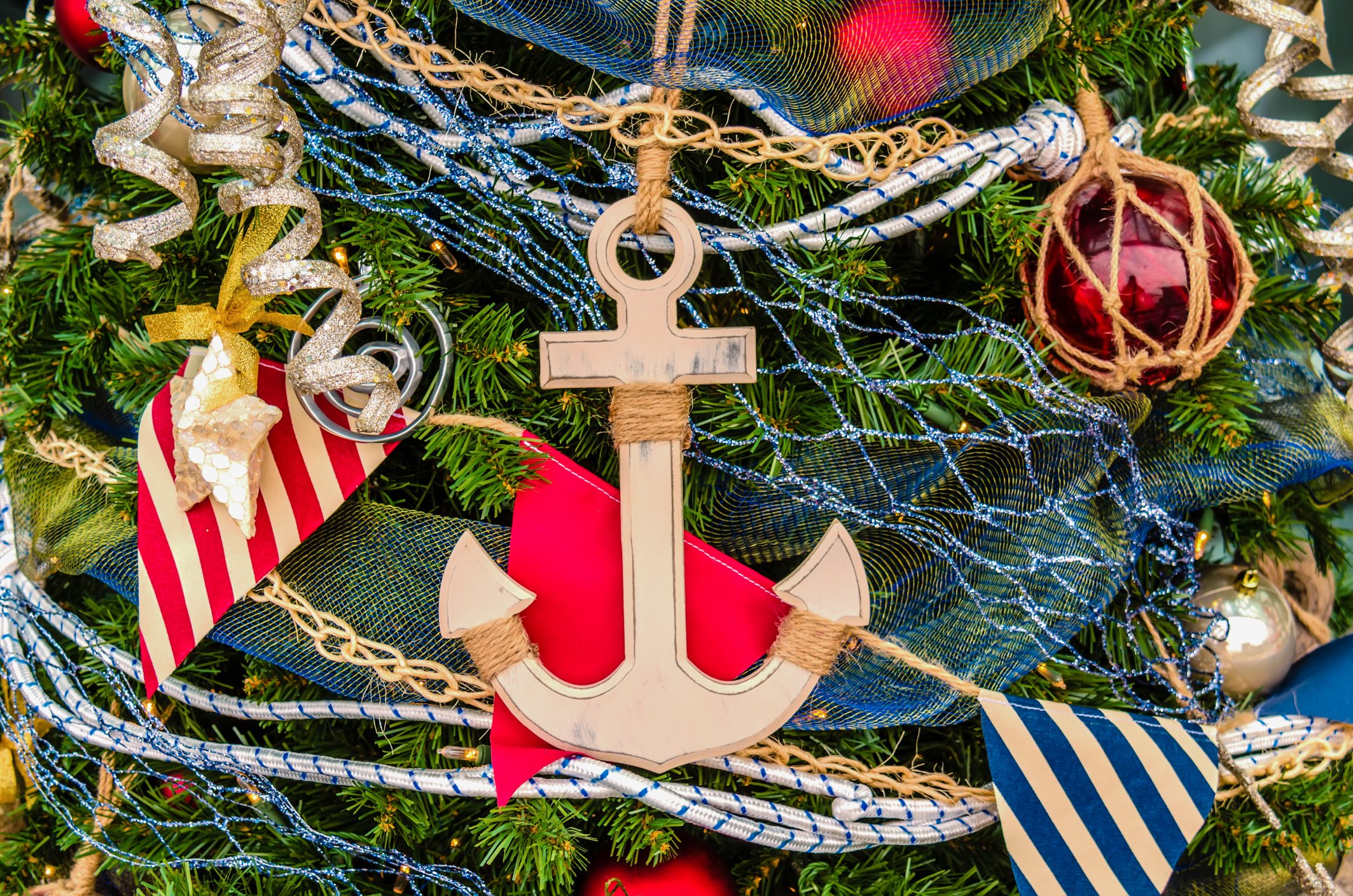 Below, we've put together a list of 15 of the best Christmas gifts for boaters. With each one, you'll find a link to purchase the item at the lowest price we found at the time of writing. But before you buy, we recommend you also shop the web to see if you can find a lower price. Happy shopping!

Airhead's Big Mable Inflatable Double Rider Towable: This new towable combines comfort with the thrill of being towed behind a boat around a lake or on a river. It's High Backrest feature and Air Cushioned Side Walls keep riders safely on board even when the boat driver takes it into a sharp turn. Dual Tow Points let riders choose between sitting, kneeling, or even standing like they're in a Roman chariot race. Available for $279.99 at Amazon.

Shop here: https://amazon.com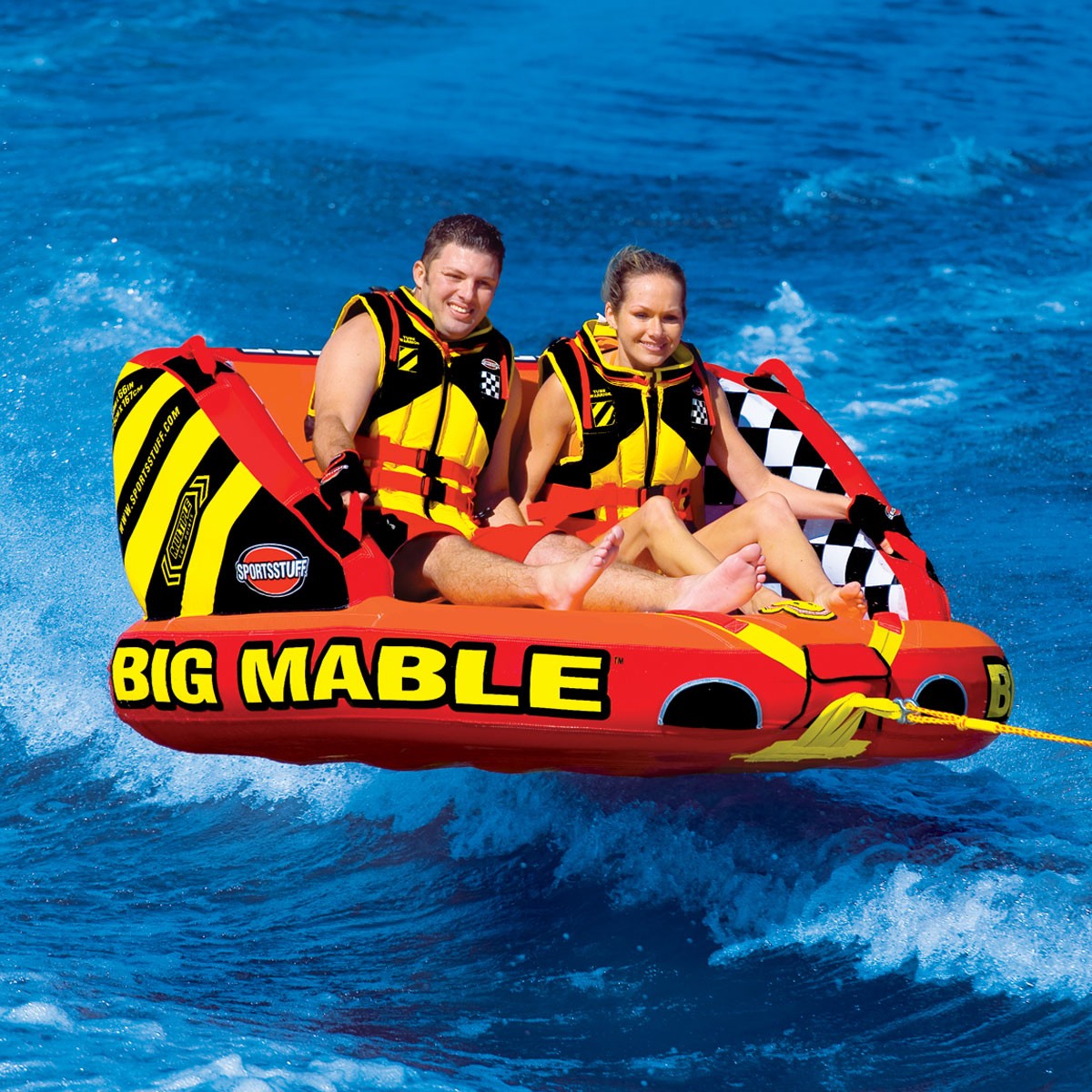 Wet Sounds A-Link: A great gift for the boater who likes to tie up with other boats but doesn't like to hear 4 different songs playing. This new system from popular marine audio company Wet Sounds lets you receive or broadcast audio from multiple sources wirelessly. So, you can tie up several boats and have all of them playing the same music at the same time. No Bluetooth or WiFi connection is needed, as long as the units are in a line of sight within approximately 100 feet of each other. Each A-Link unit can be programmed to either Send or Receive. The A-Link kit includes 2 units, 3.5mm connection cables, Y adaptor, and Dual Micro USB charging cable. Available for $161.49 at Amazon.com.

Shop here: https://www.amazon.com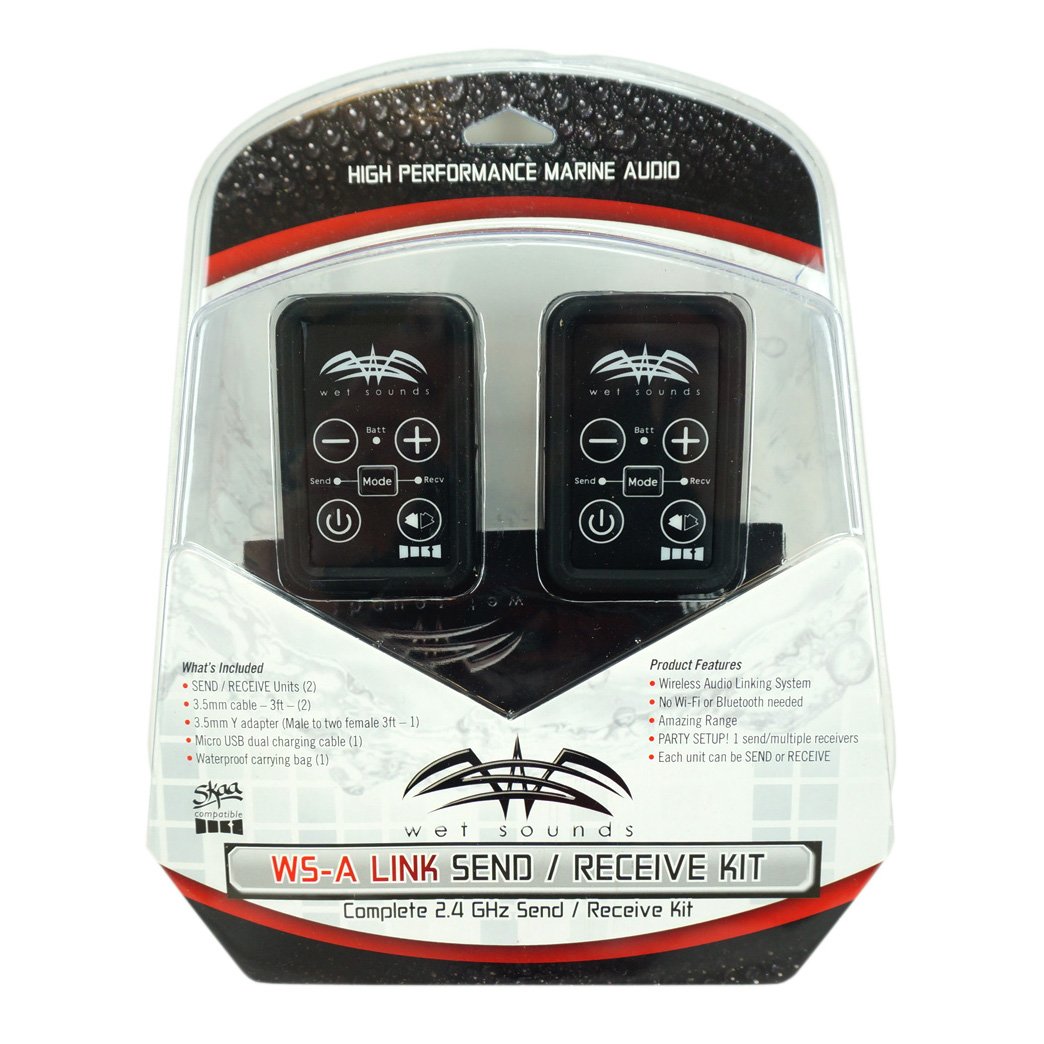 Cleatus Cups: These 24-oz. clear plastic mugs have deck cleats as handles. They a great conversation piece as well as being perfect for use on board a boat – no breakable glass! They come adorned with various nautical terms and sayings. Our favorite: "First Mate". Available for $15.95 from Cleatus Cups.

*Save 15% on your first order using coupon code: BOATPLANET

Shop here: https://www.cleatuscups.com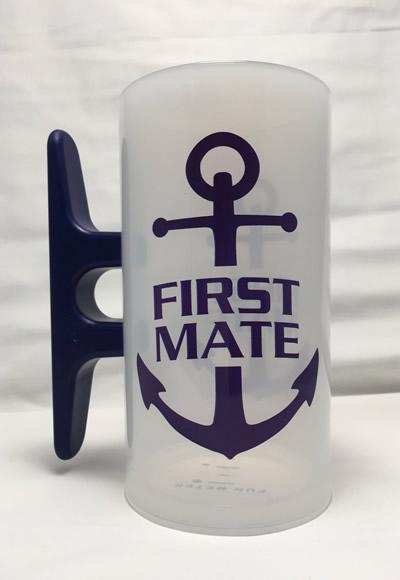 Earth Pak Waterproof Dry Bag with Waterproof Phone Case: When you're spending days out on the water, keeping your things dry and safe can be challenge. However, with these waterproof dry bags and phone cases, the boater in your life won't have to worry. These bags come in eight different colors, as well as five different sizes ranging from 10L to 55L. You can even still use your phone while it is safely in the waterproof phone case!
Shop here: https://www.amazon.com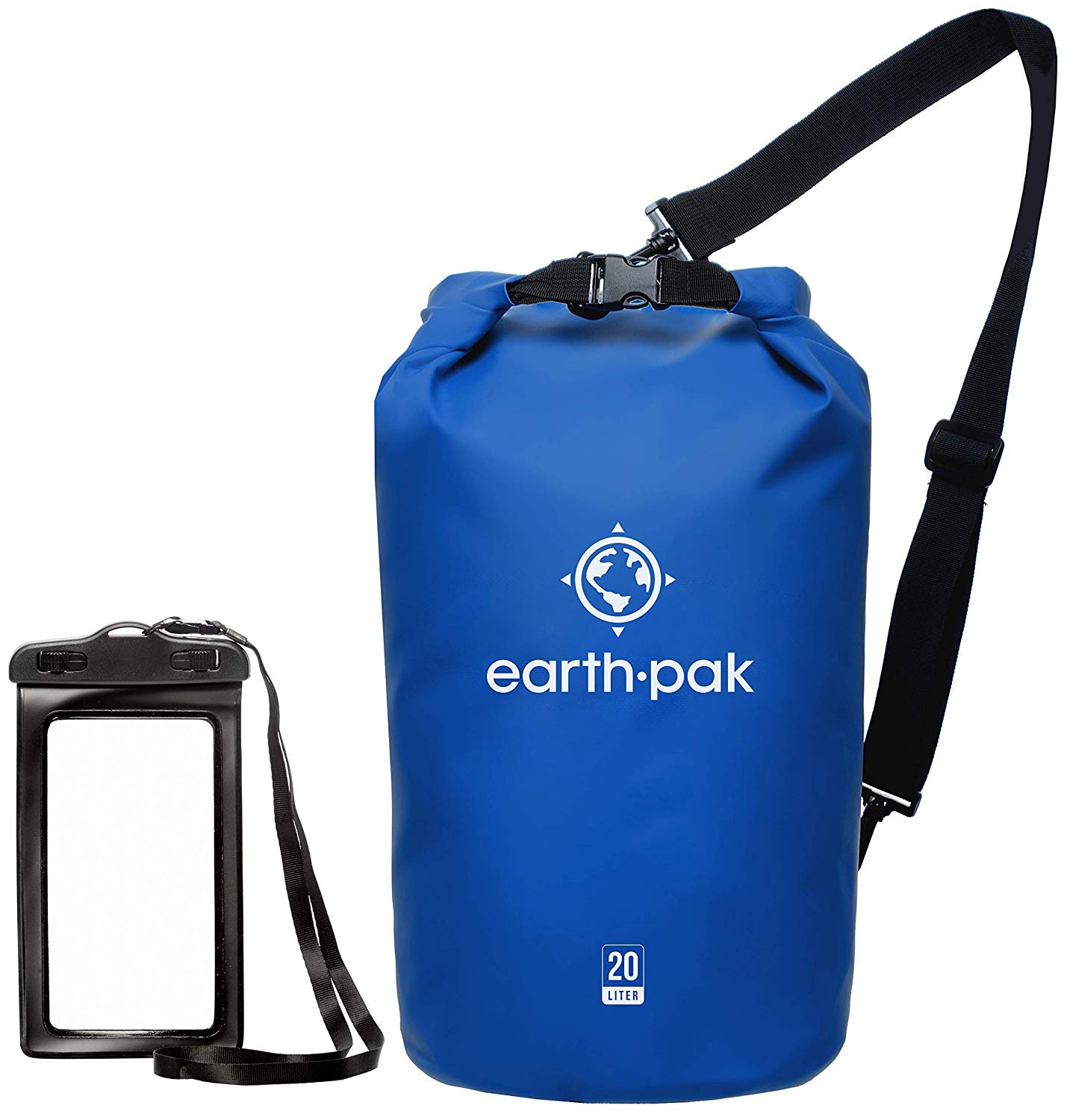 "Fill-Up" Gas or Diesel Gift Card: Find out which marina or fuel dock the boater in your life patronizes (without tipping him or her off, if possible.) Then go back and purchase a gift card for this essential – but pricey – part of boating. If your buddy or loved one is a trailer boater, get him or her a gift card from a local gas station.

Boat Bling Sauce Detailing Products: When you give your buddy a bottle of Boat Bling Hot Sauce for the holidays, it's a gift for his boat, not his barbecue. Boat Bling's award-winning, biodegradable Sauce line of detailing products is developed by boaters, for boaters. It includes Hot Sauce hard water spot remover with high gloss wax sealants (from $19.95 on Amazon.com), Vinyl Sauce vinyl and leather upholstery cleaner (from $19.95 on Amazon.com), Condition Sauce moisturizing conditioner with UV sun protection ($21.71 on Amazon.com), and Quickie Sauce high gloss fast wax ($22.88 on Amazon.com). Boat Bling also offers sets that combine some or all of these products – perfect for gift-giving.
Shop here: https://www.amazon.com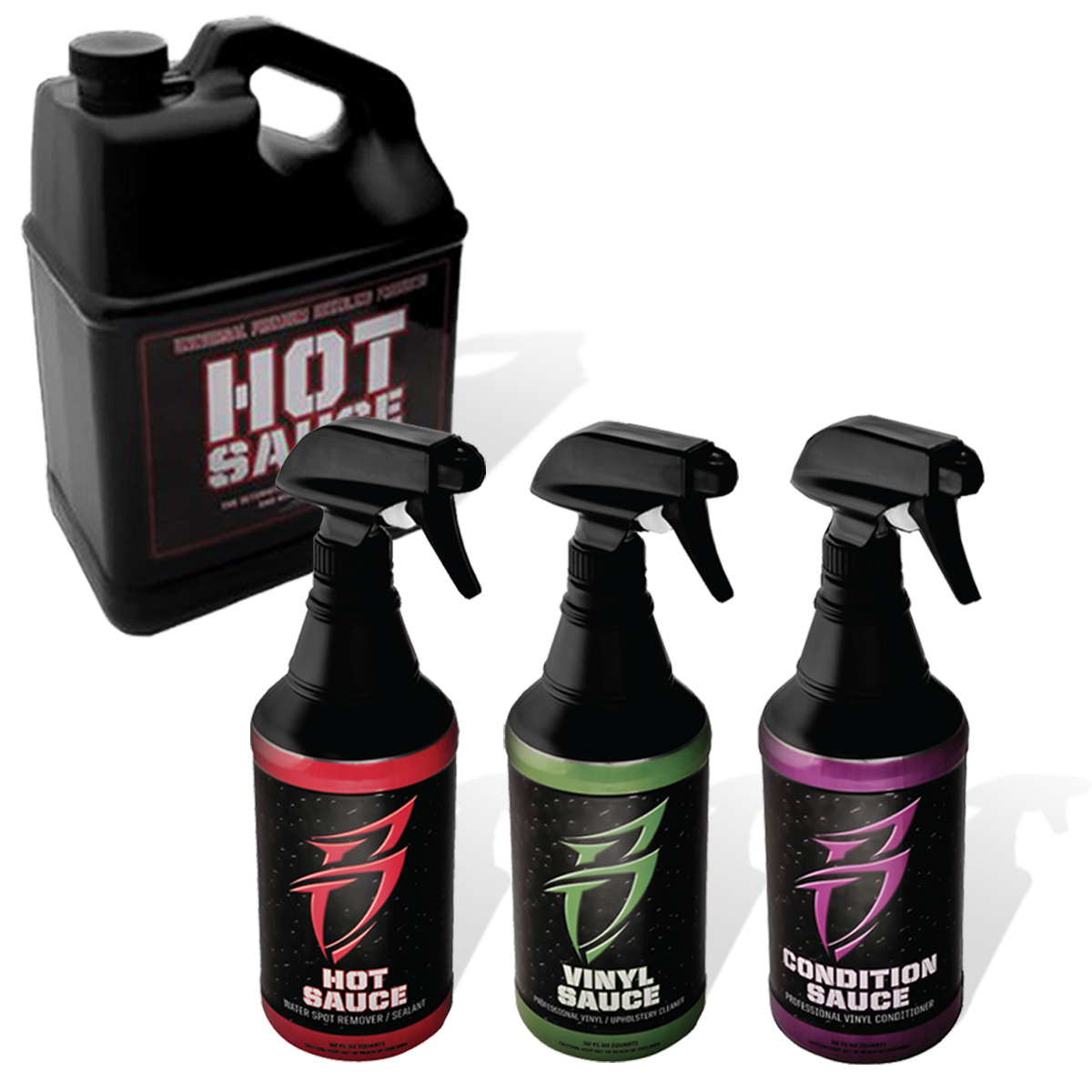 Go-Pro Hero 7 White: Boaters make memories every time they leave the dock. What better way to record them than with the portable, durable Go-Pro Hero 7 video camera? Waterproof to 33 feet, it also features easy touchscreen operation. Hands busy? It also responds to voice controls. You can use the Go-Pro Hero 7 White to shoot full HD videos and unique time-lapse videos. Find this Go-Pro on Amazon starting at $169.95.

Shop here: https://www.amazon.com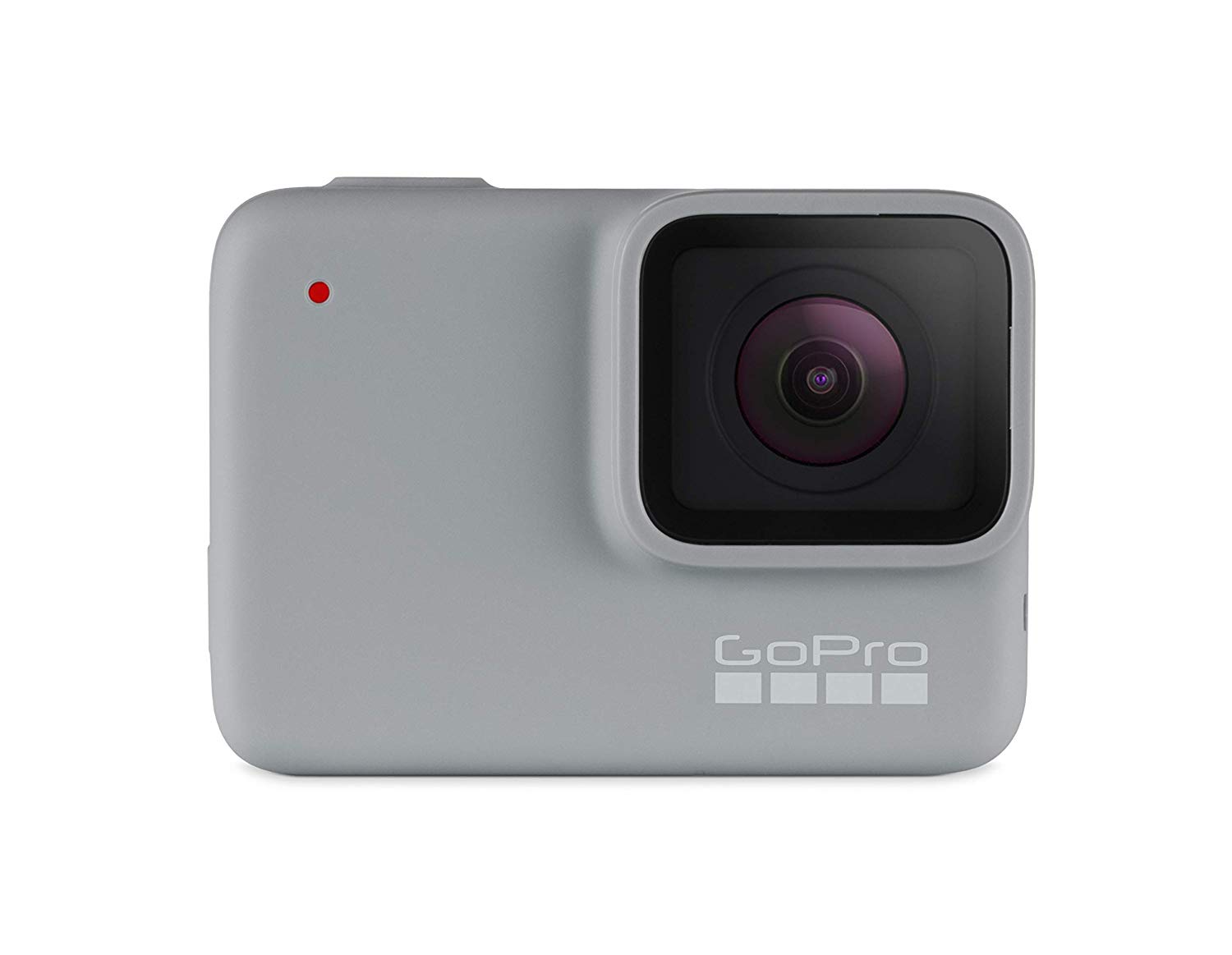 JBL Charge 3 Waterproof Speaker: It's true that most boats have built-in stereo systems, but this portable, Bluetooth-enabled speaker lets you take the tunes from boat to beach. The speaker's IPX7 waterproof rating means you can even drop it (briefly) in the water and it will still work! It wirelessly connects up to three smartphones, so you take turns playing music – and even listen to phone calls! On sale for $99.95 as of this writing on Amazon.

Shop here: https://www.amazon.com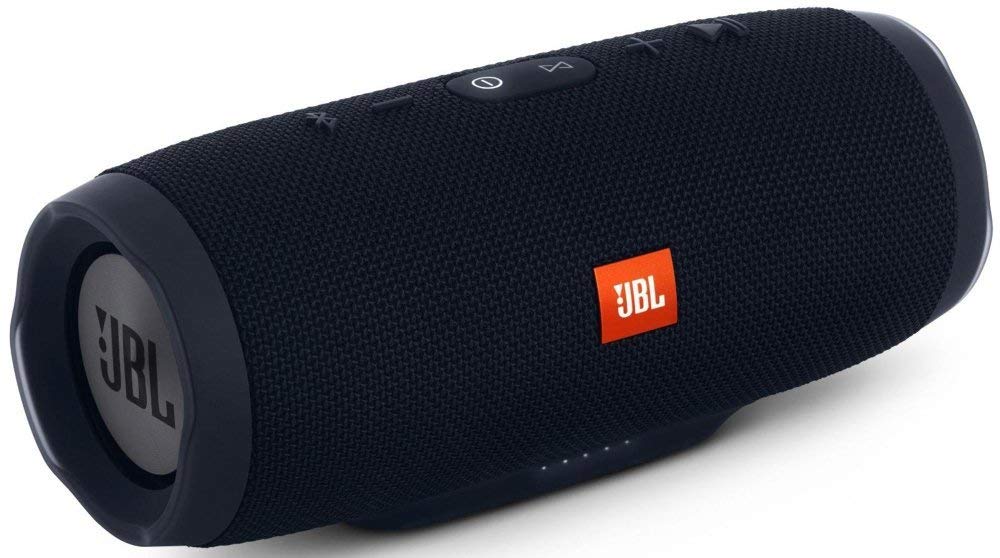 Lazy Bunz Saddle Float: This 35-inch-long, closed-cell foam floats support a person sitting in the water so his or her head and shoulders are above the surface. If you've ever spent time chilling and chatting with friends in the lake or sea, you'll know how cool these floats can be! They are available in a variety of colors and start at $44.99 each.

Shop here: https://www.amazon.com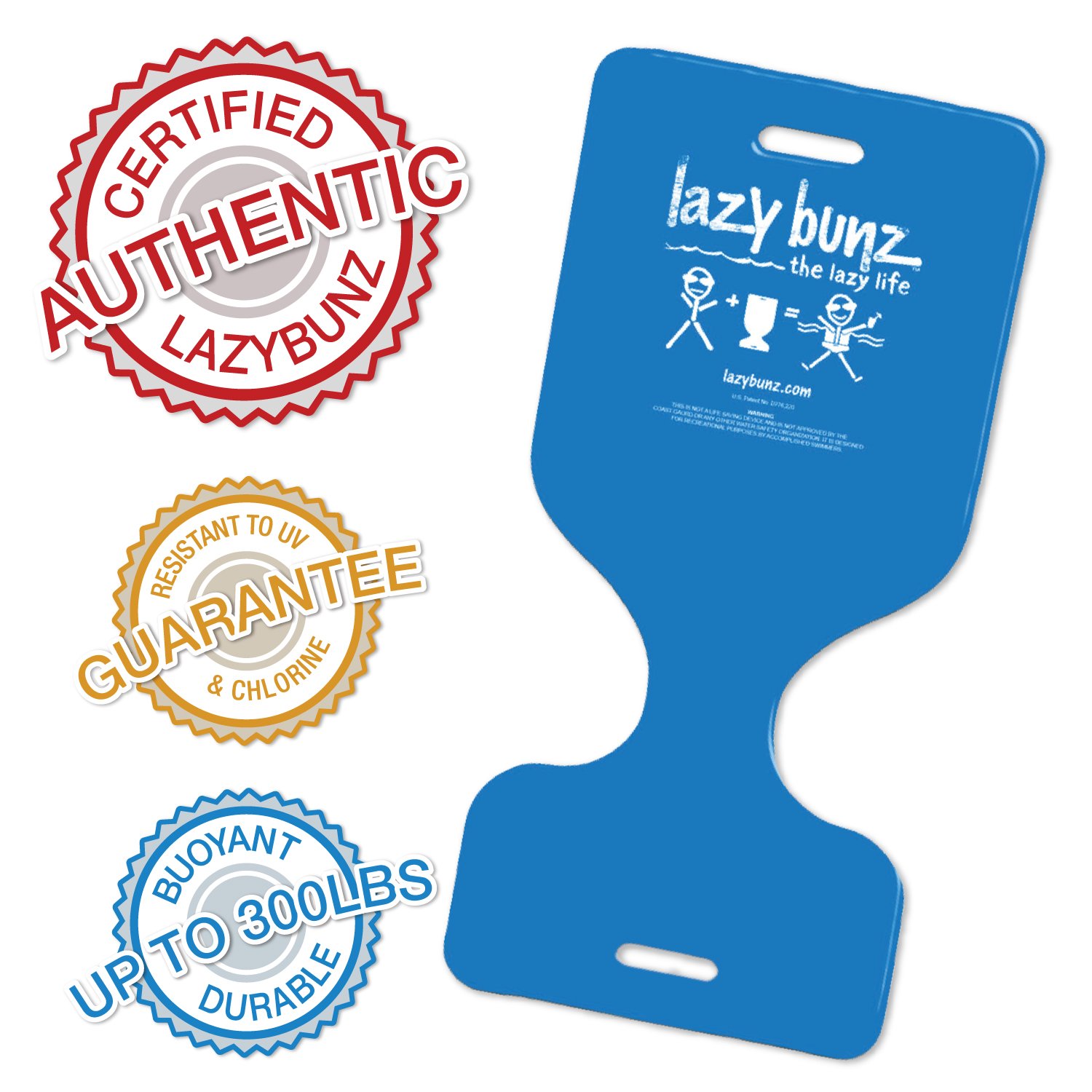 L.L. Bean Boat and Tote: This is a gift that has stood the test of time. These nautical-looking canvas bags are the perfect way for boaters to take gear and groceries from the car to the boat. They come in a variety of sizes, styles, and colors, with an open or zipped top. Best of all, you can have them customized with the giftee's initials or boat name. Priced starting at $39.95 at L.L. Bean.
Shop here: https://www.llbean.com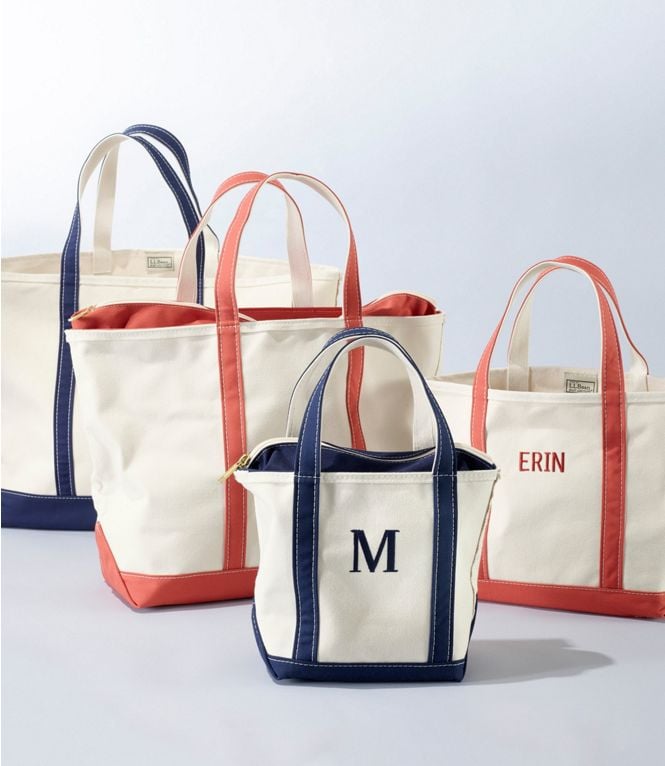 Margaritaville Bali Frozen Concoction Maker: For boaters fond of "lazing away" their days onboard, this thoughtful gift means they can entertain without having to get up from the sun pad for more than a few minutes. Just put booze and juice in the blender, select a pre-programmed drink setting, and the Bali will make 36 ounces of Margaritas, Daiquiris, Mudslides, or Smoothies in moments. The on-demand self-dispensing lever lets guests easily refill their glasses themselves. Current price as of this writing is $367.77 on Amazon.
Shop here: https://www.amazon.com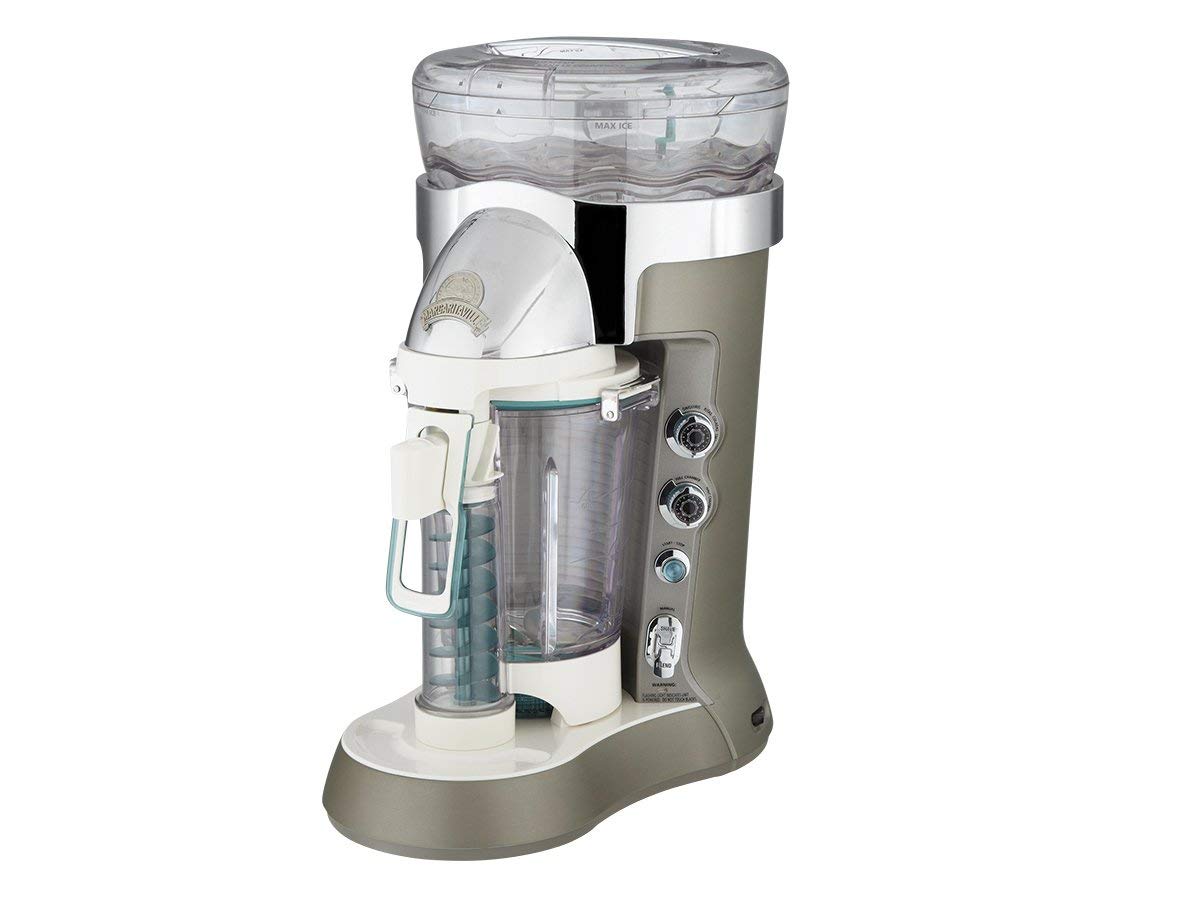 Sea Tow or Boat U.S. Towing Membership: If your giftee owns a boat but does not have a towing membership, this will be a welcome present. Sea Tow Gold Card Membership ($179) and TowBoatU.S. Gold Towing Membership ($175) covers the cost of having your boat towed in the event of a breakdown. They also provide fuel drops if you run out of gas. Without a towing membership card, these services would cost far more. Like AAA, membership also comes with discounts and other benefits.
For more information check out Sea Tow or Boat U.S.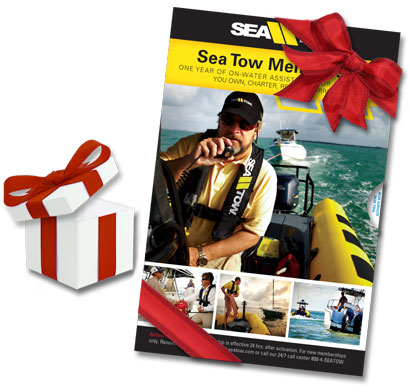 Shurhold Intermediate Maintenance Kit: This handy kit contains everything a boater needs to keep his or her boat shipshape. The key ingredient is the 6-foot Telescoping Handle that is fitted with the SHUR-LOK quick-release system which lets you easily install and detach up to 40 different Shurhold attachments. The kit includes a 6" deck brush, 10" curved adaptor, 3-in-1 boat hook, along with a chamois mop head and snap stick. It costs $129.46 on Amazon.
Shop here: https://www.amazon.com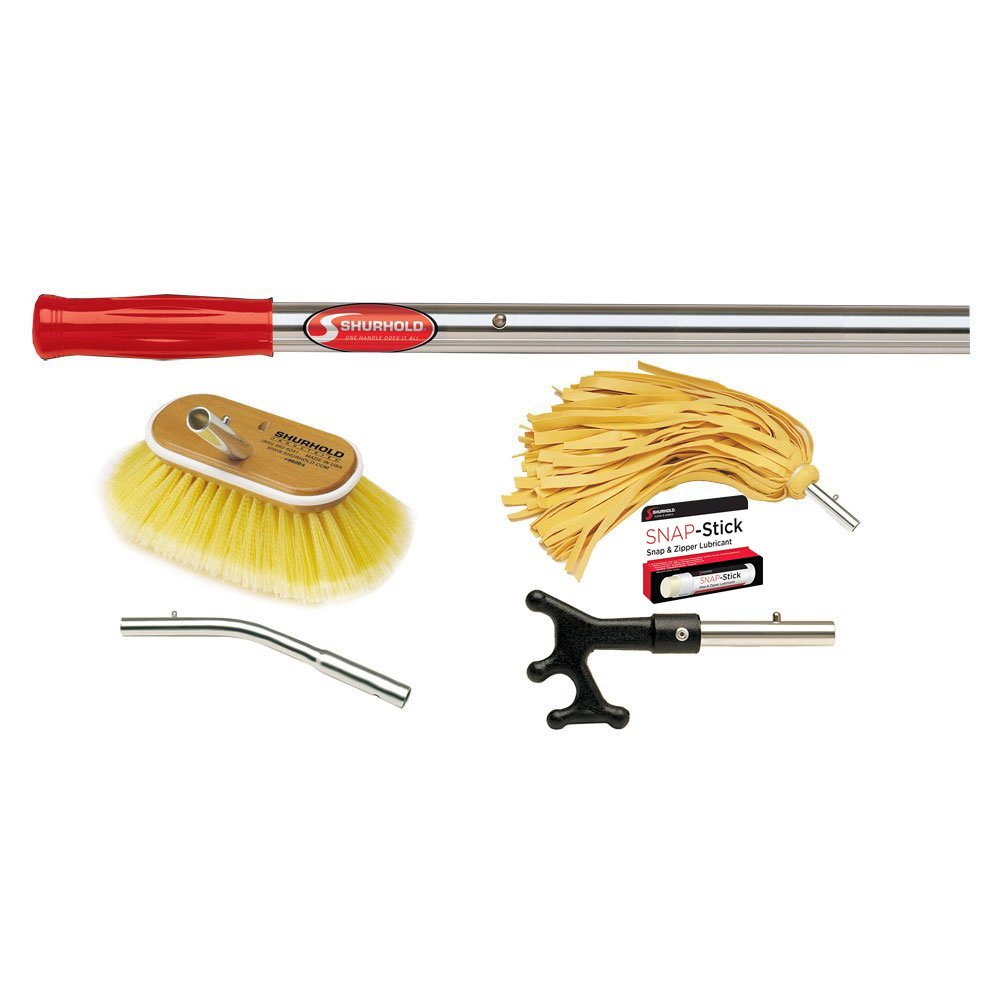 The Boat Loop: One of the bests gifts you can give any boater is to help him or her look like a pro while pulling into the dock. This handy tool includes an extendable pole with a flexible loop attached that the boater or a member of the crew can use to snare a piling or dock cleat when coming into a slip. No need to be a lasso expert when you have The Boat Loop! Priced starting at $89.95 from Amazon.
Shop here: https://www.amazon.com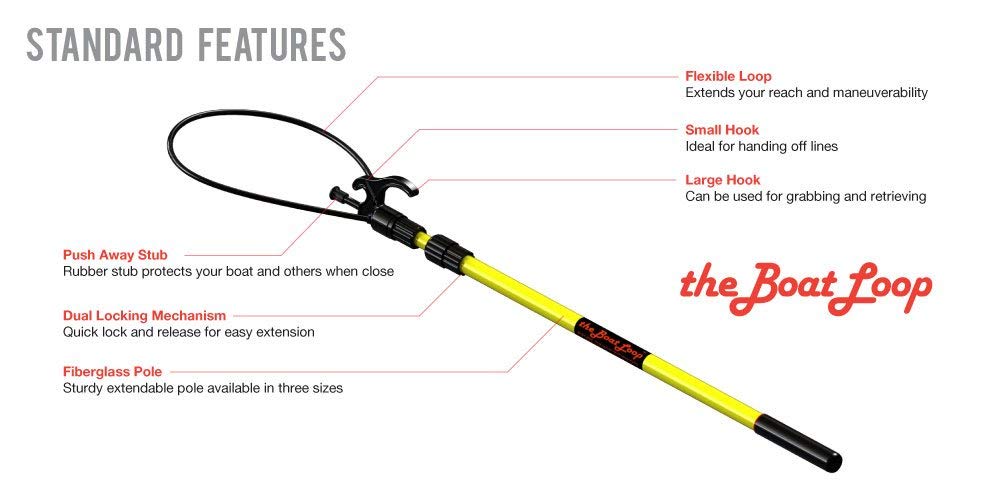 YETI Rambler 10 oz. Wine Tumbler: Most boaters already have a cooler, but does he or she have a personal, unbreakable wine tumbler? Made of kitchen-grade stainless steel, these tumblers feature double-wall vacuum insulation that keeps wine or other liquids cool even on the hottest days. They are available in six colors, so you can probably find one that matches the boat or onboard décor. Price: starting at $75.99 for a 2-pack on Amazon.
Shop here: https://www.amazon.com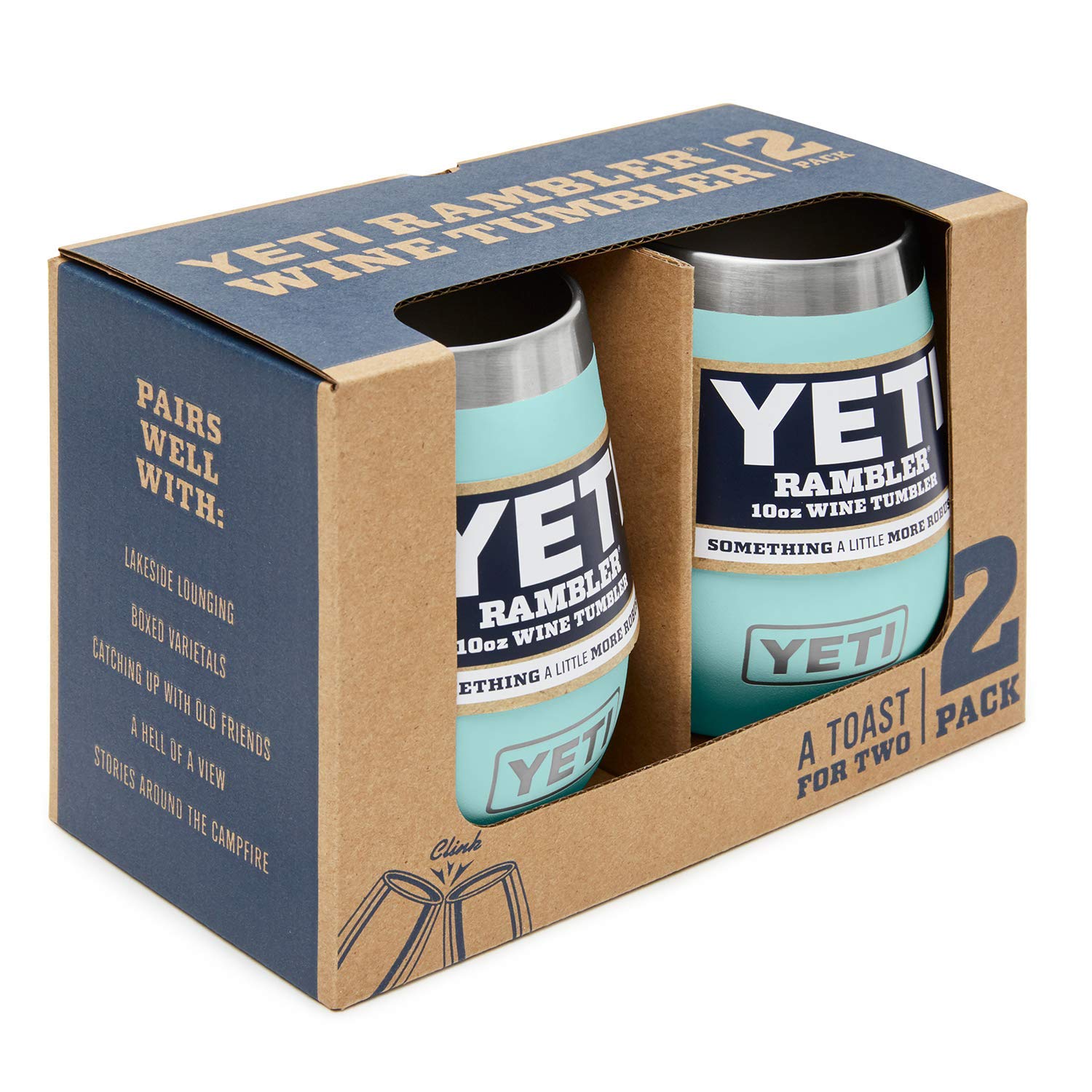 That's our 2020 buyer's guide to the best Christmas gifts for boaters. If you have any other perfect presents to recommend, please post them in the comments. Now get online and start shopping! It's already December!