Boaters are not exempt from our new reality of social distancing as COVID-19 impacts boating communities around the United States and the world. Boaters along with everyone else should be following CDC best practices. The reality is many businesses are closed while the unemployment rate skyrockets and many states around the country have a stay-at-home order in place. Life on the water is in a state of flux as this virus spreads. Thoughts of de-winterizing your boat as temperatures rise while dealing with a remote job, kids home from school, and hard-to-find essential items like toilet paper can be stressful.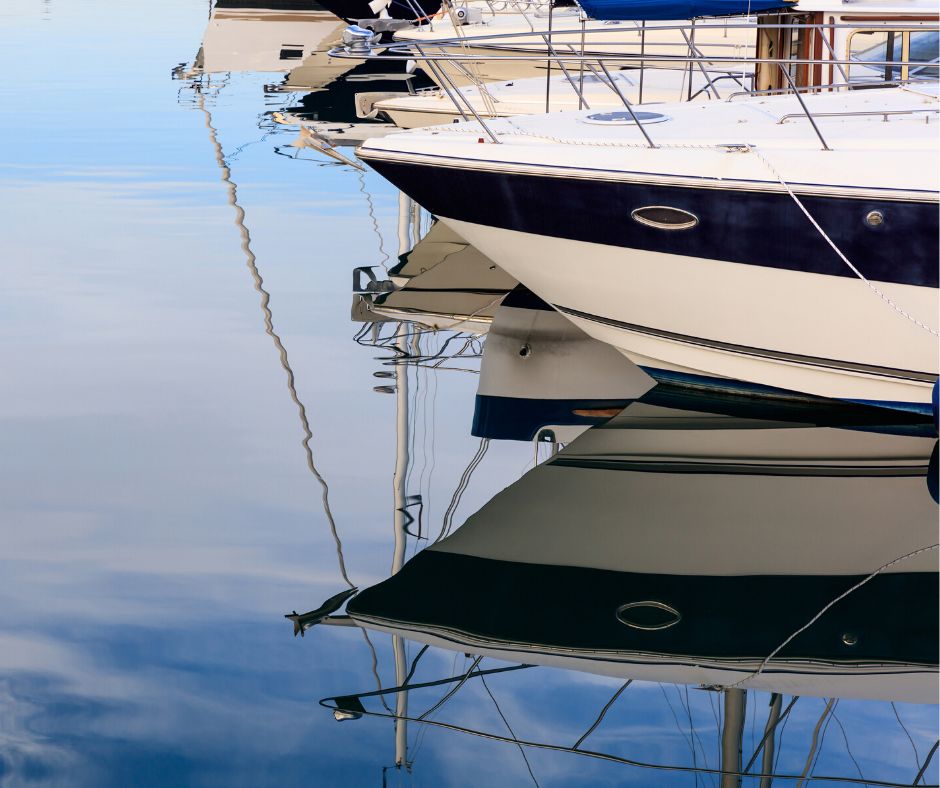 While boating may not be our top priority during this time, wouldn't it be nice to know the status of your boat from the comfort of your home? You may have heard of high-tech marine systems that can remotely monitor your boat. They range from standard devices that read your battery voltage and transmit your boat's location every 30 minutes to data-intensive ones that continuously report the status of all your boat's critical systems. These systems reduce the guesswork of things like how much fuel was spent during a trip, where exactly did you go and how did your engine(s) perform during each trip. The more complete monitoring solutions can even tell you, "Hey, it looks like your shore power is out." If you keep your boat on the water, you know what it's like to find the fridge in your boat smelling like rotten fish because you lost shore power.
Introducing Boatrax, "Your Boat's Vital Stats In Your Pocket"
Boatrax gives boaters peace of mind by diagnosing mechanical issues before they become expensive problems, like temperature on your starboard engine rising over time but not evident to the eye. Boatrax calls it "The Boatrax Advantage." Boatrax sums up their advantage in three main points: 1) Reinventing Boat Ownership, 2) Spend More Time on The Water, and 3) Stay Connected. Let's examine each one of these:
1. How does it reinvent boat ownership? Boatrax says, "The Boatrax gateway collects boat data every 5 seconds to provide the most accurate and granular understanding of your vessel. This powerful data makes your boat a Smart Boat." To put it in layman's terms, it's similar to how a Roku device makes your TV a smart TV.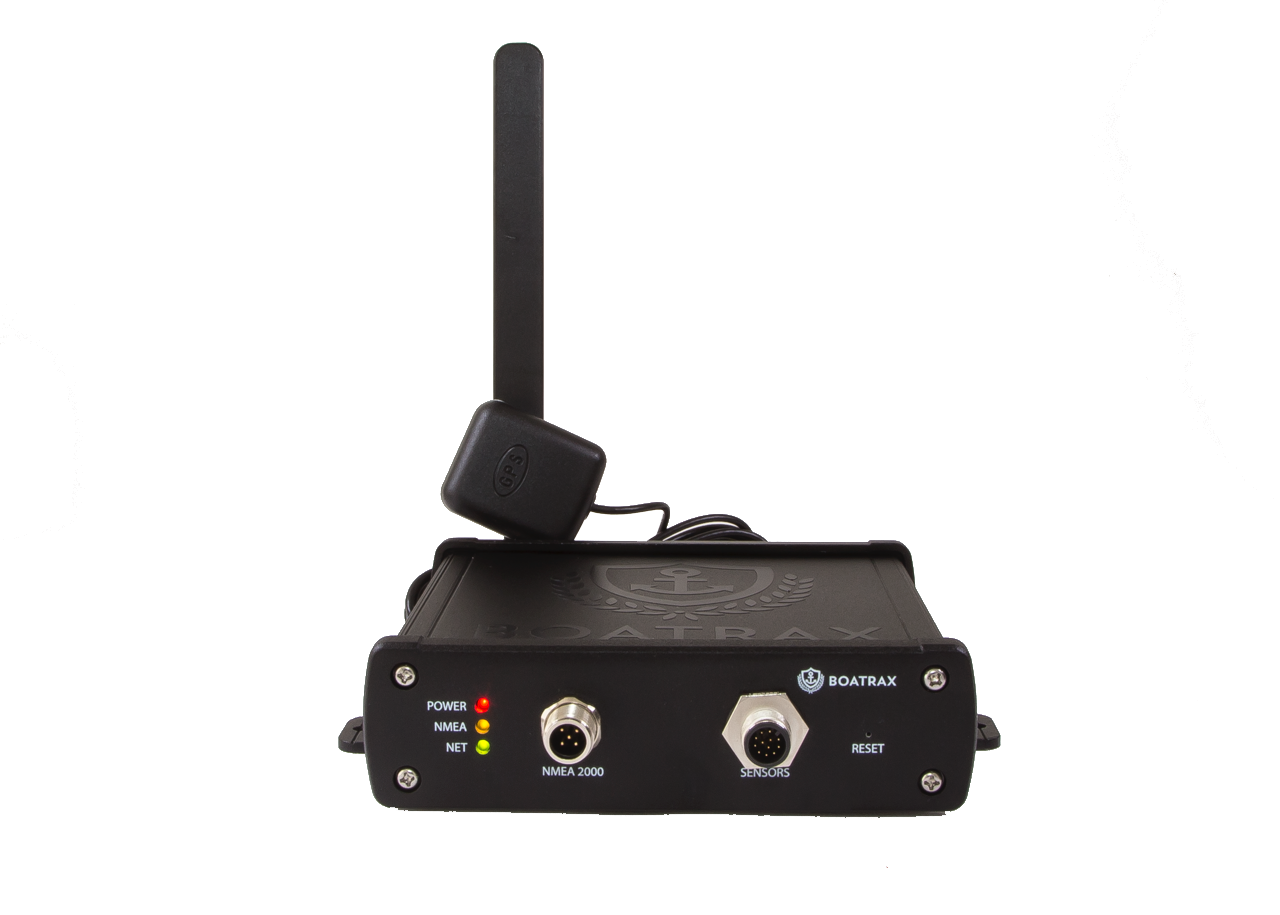 Photo Credit: Boatrax
2. How does Boatrax allow you to spend more time on the water? Through optimization they say. "Optimize the way you maintain your vessel with the power of your boats' actual data. Discover issues before they become unexpected problems that can ruin your weekend plans." Weekends on the water with family and friends are priceless. Boatrax is just another tool to add to your preventative maintenance toolbox, so you can spend more time actually being out on the water.
3. How does Boatrax help you stay connected? Simply put, information. Boatrax says, "Access real-time and historical metrics to create a clear picture of how your boat is operating. A comprehensive digital profile makes every boater an expert on their boat's system status." Put another way, we all know how frustrating a "dummy" light is in our automobiles. It could be a minor issue or a major issue. We see a red light, but it provides us with little information. The Boatrax gateway provides you with comprehensive information. Boatrax says, "We listen to your boat's inner workings so you don't have to."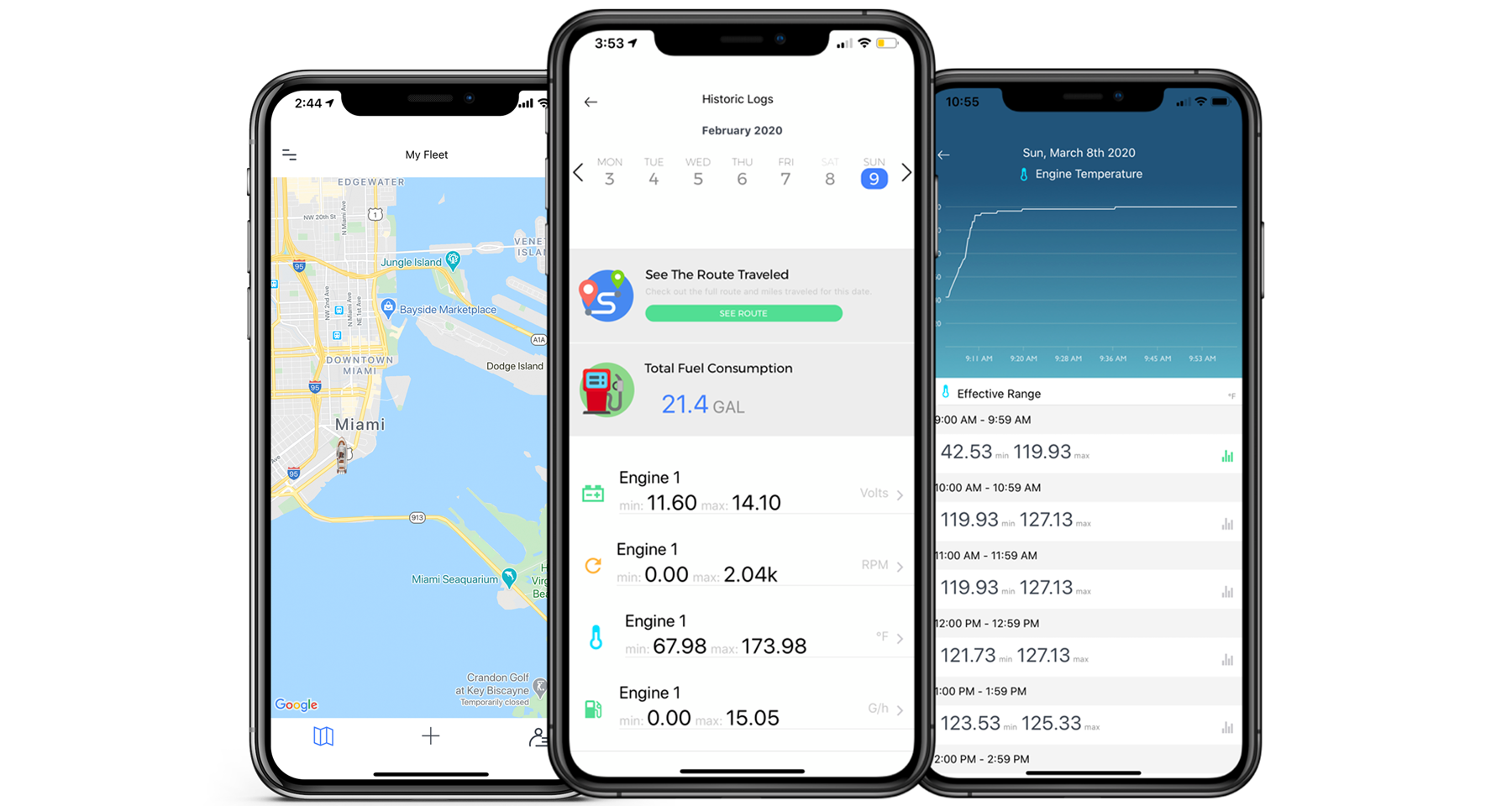 Photo Credit: Boatrax
"Simple To Install & Easy to Use"
Boatrax should be installed by a qualified marine electronics installer. Check out our "Find Pros" tab above to connect to a trusted marine professional in your area. Once there, simply select "Marine Electronics" as a service and enter your location. You'll then be provided with a list of marine electronics installers in your area.
After Boatrax has been installed on your boat, you'll then want to download the Boatrax app. This comprehensive app puts fuel level and consumption, engine temp, oil pressure, RPMs, geolocation, speed, water depth, and battery voltage in the palm of your hand. Boatrax says their app reduces uncertainty by knowing the status of all your critical systems at all times. You'll receive instant access to real-time engine performance and the app organizes your logs and diagnoses issues before they become problems. Your time on the water with family and friends has always been precious, but the new reality we're navigating today underscores this even more. With Boatrax, you'll always know your boat is ready to enjoy.
Do you wish you could check on your boat remotely? How would this technology benefit you? Join the conversation, we would love to hear from you!