You wake to chirping birds and a beautifully painted sky as the morning sun hits the bow of your boat. You feel refreshed. There's nothing like a night on the water. No sooner than you yawn and stretch, the first wave of hunger hits as your stomach begins to growl. It's breakfast time, but who's serving? From Bloody Marys to Eggs Benedict, this is your destination guide for breakfast on the water at Lake of the Ozarks.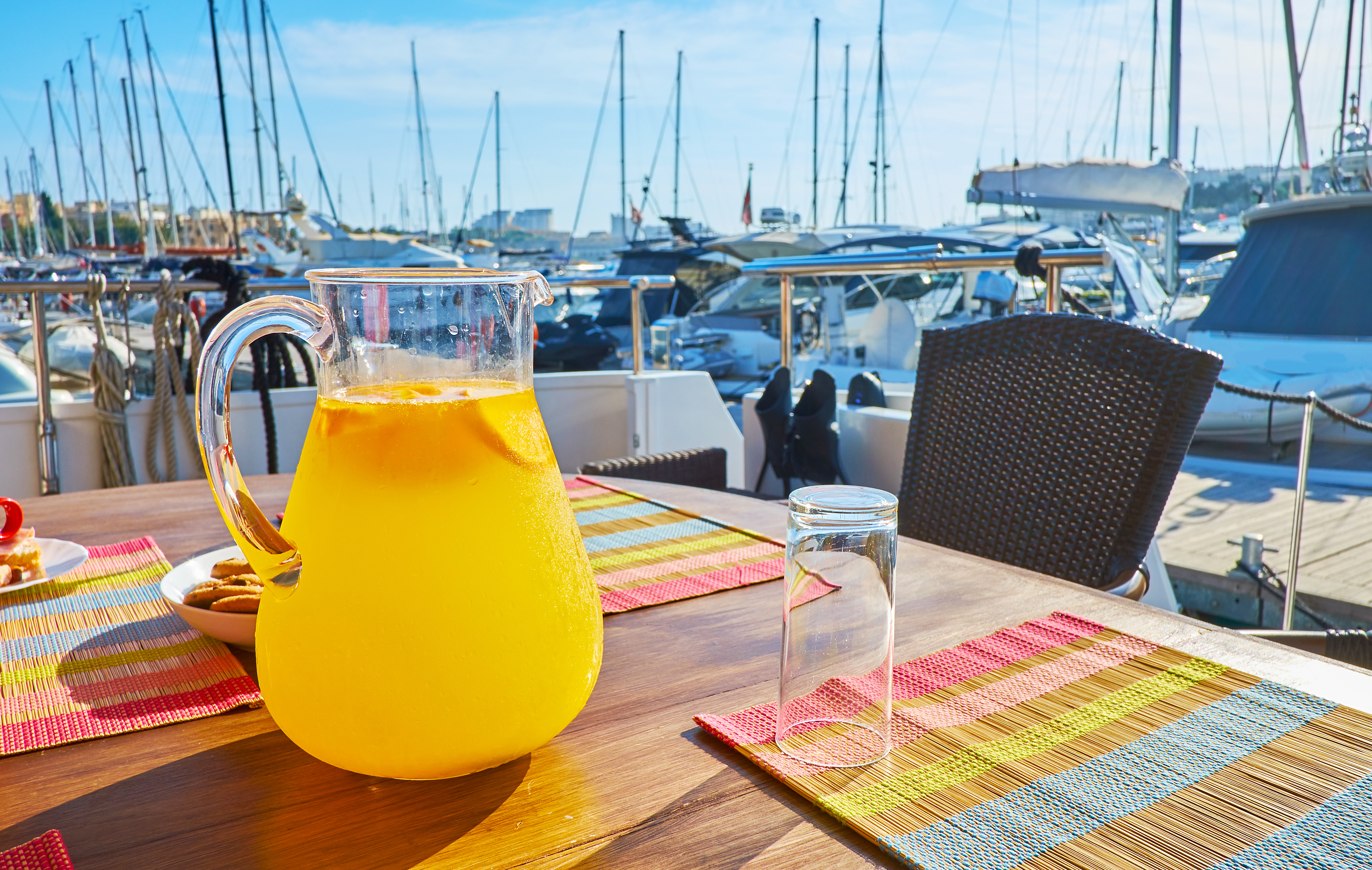 Breakfast on the Osage Arm
You don't have to be a member to have breakfast at this first location. Ozark Yacht Club has the Lakeside Cafe (1MM). In addition to a complete breakfast menu, they serve cocktails. Their "flagship favorites" are the Bacon Bloody Mary and Sunrise Mimosa. Insider Tip: Lakeside Cafe offers boat side or carryout service. Simply call ahead at 573-552-8401.
Camden on the Lake is home to H. Toads (7MM) where boaters will find everything from Belgian waffles to Eggs Florentine. Looking for healthier options, they also serve yogurt parfait and Berry Oatmeal. Insider Tip: H. Toads offers many breakfast items à la carte as well. Phone: 573-365-5620.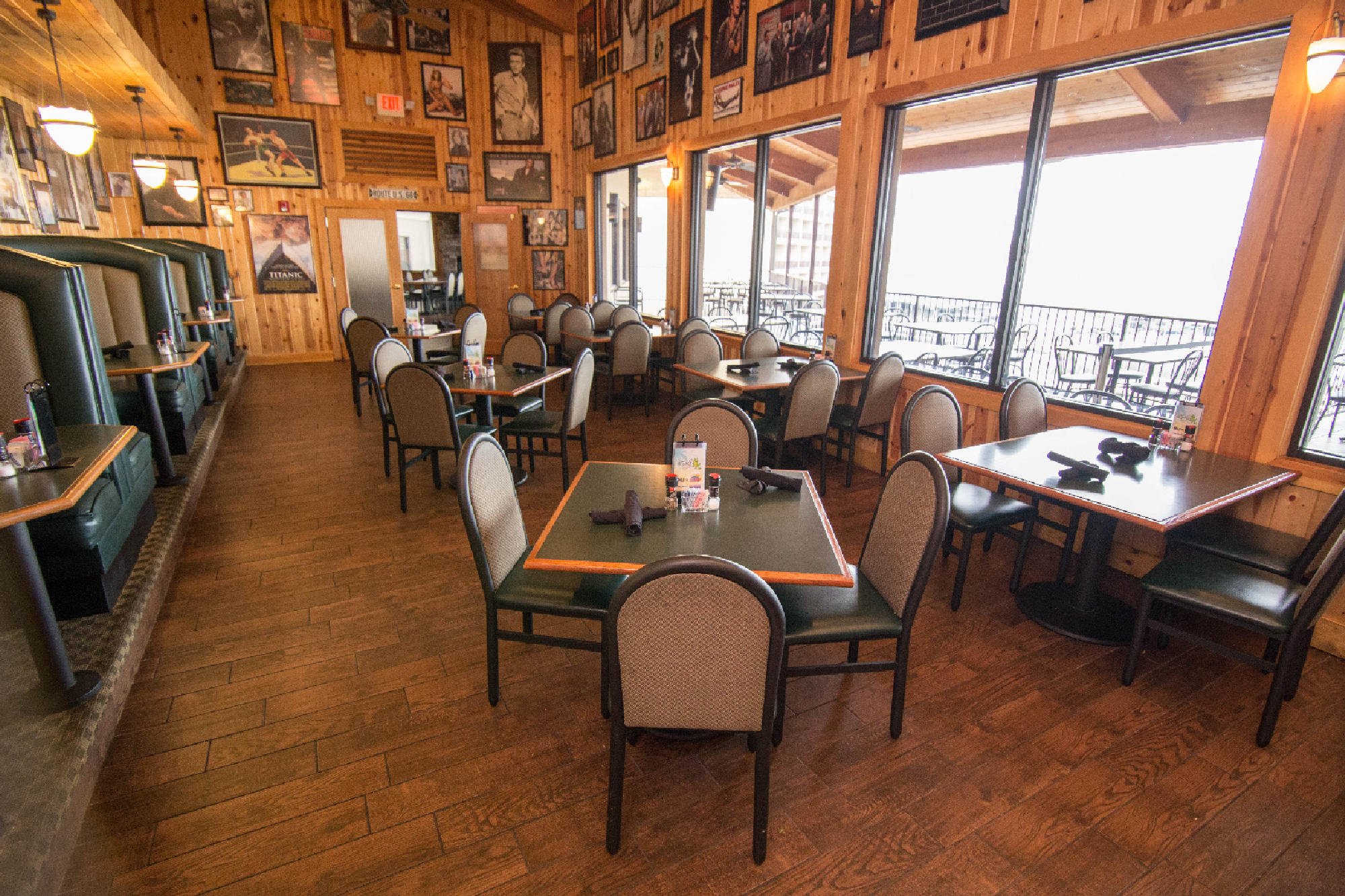 Photo Credit: Oyster.com
Just a half-mile from H. Toads is Alhonna Resort & Marina, home of Bobber's Restaurant & Lounge (7.5MM). They have a complete breakfast menu, including a fried egg sandwich. Looking for something a bit more substantive? Try their "Hangover Burger." This half-pound burger with bacon includes your choice of cheese. Insider Tip: You can order this without being hungover. Phone: 573-365-2634.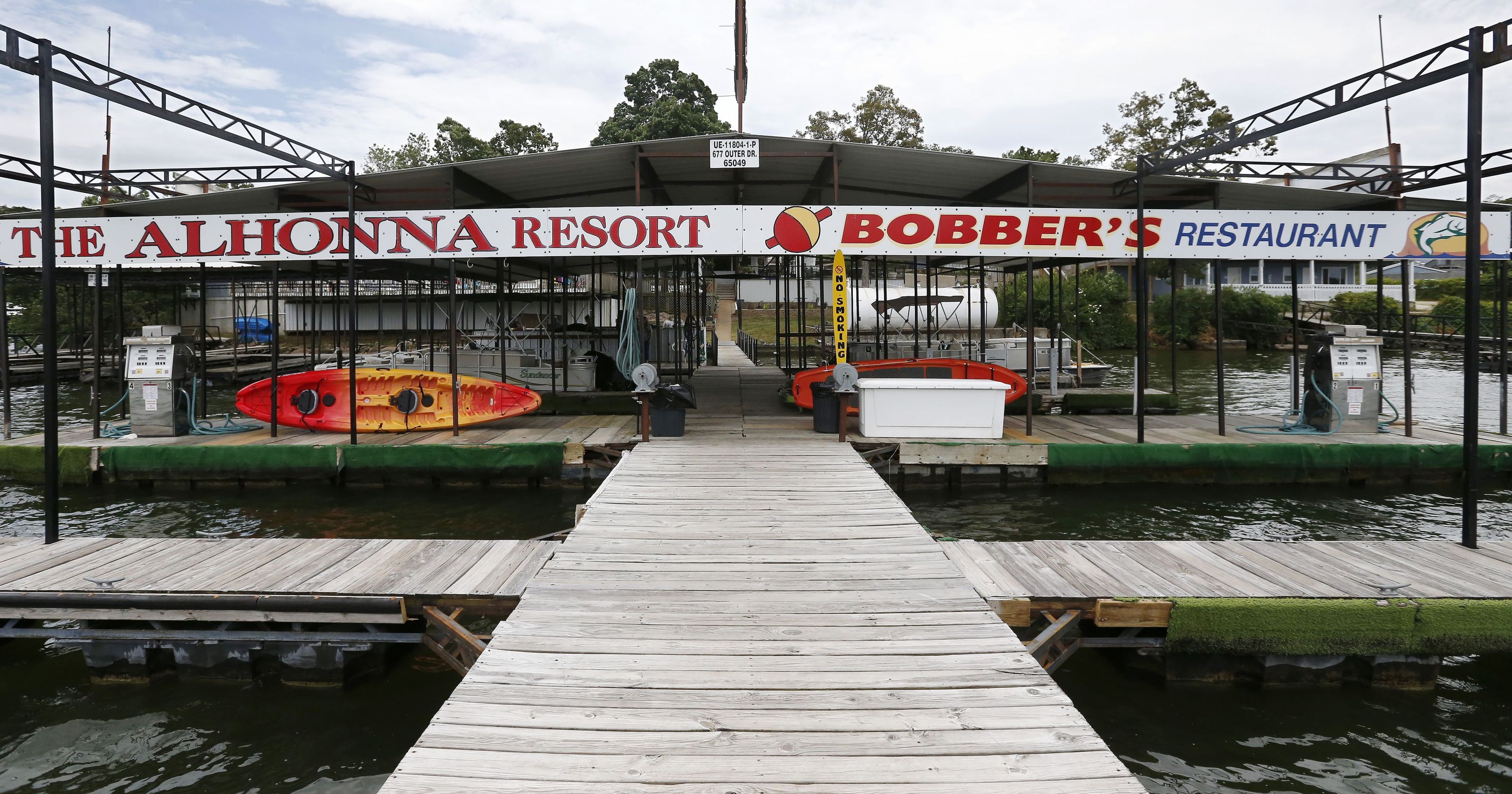 Photo Credit: Springfield News-Leader
Looking for a breakfast buffet? Paradise Restaurant and Bar (24MM) offers a breakfast buffet from 9 AM to noon on Saturdays, Sundays, and holidays. Phone: 573-374-4777.
Just up the Main Channel from Paradise, boaters will find JB's Boathouse Grill (26MM) at Margaritaville Lake Resort. JB's offers a full breakfast, including an all you can eat buffet with an omelet station and Belgium waffles. Insider Tip: Use the boat slips in front of LandShark Bar & Grill or the Tiki Hut Pool Bar. Once docked, proceed up the hill to the right. Phone: 573-348-8619.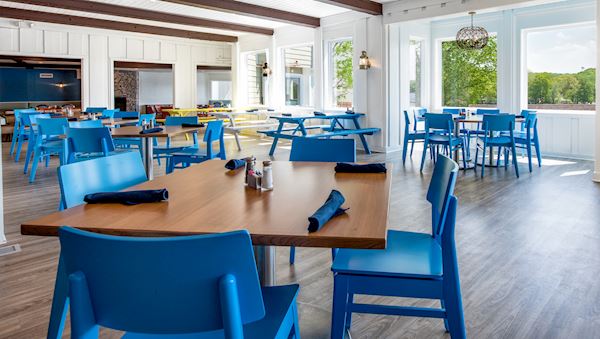 Photo Credit: Margaritaville Lake Resort
Up the Osage Arm 2.5 miles is Miller's Landing (28.5MM). In addition to all the basic breakfast items, you'll find ribeye, corned beef hash, country fried steak, ham steak, and breakfast pizza. Do you have a sweet tooth? Try one of their fresh-baked cinnamon rolls. Insider Tip: Breakfast is served until 1 PM – a great option for late risers. Phone: 573-348-5268.
Anglers looking for an early morning breakfast can find it at Chesnie's Cafe (7MM) in Millstone Marina. This family-run restaurant starts serving breakfast at 5 AM. Insider Tip: There's an indoor dock for catching crappie and bluegill. Phone: 573-873-9099.
Breakfast on the Gravois Arm
King of the breakfast perhaps? Jolly Rogers Grub & Grog (4.5MM) has something for everyone. Breakfast is served every morning, but the "Grand Pirate Buffet" on Saturdays and the "Grand Pirate Feast" with a steak and egg bar are noteworthy. Insider Tip: Jolly Rogers Grub and Grog's Bloody Mary Bar features all local fresh vegetables. They pickle the vegetables themselves and hand stuff the olives. Phone: 573-392-0700.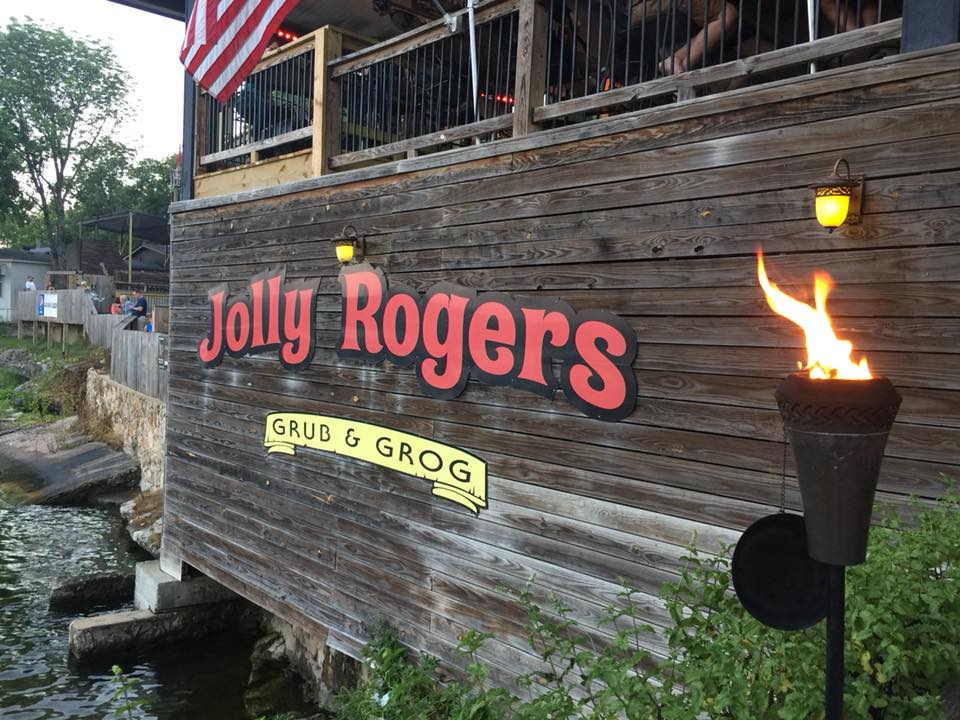 Whether you're coving out or docked, waking up on the Lake of the Ozarks is rejuvenating and beautiful. Being able to go to breakfast by boat is a great way to start the day! The water is calm and perfect for cruising. So join the countless others who start their day with breakfast lakeside.
What's your favorite Lake of the Ozarks lakeside establishment for breakfast? Bloody Mary or Mimosa? Would you rather eat breakfast out or cook on your boat? Join the conversation, we would love to hear from you!