Waterfront bars and restaurants with pools are all the new rage at Lake of the Ozarks. Many new pools made their debut this past summer and they did not disappoint. However, not all pools are for the entire family.

With the changing times, more and more families are visiting Lake of the Ozarks and businesses are looking to accommodate those families coming in. Not too long ago, Party Cove was the place to be for many lake goers who then proceeded to continue the party at many hot-spots into the night. Needless to say, it all wasn't so family friendly.

This isn't quite the case anymore. With Party Cove quickly dying out and swim-up bars taking its place, the "party" is more monitored. These establishments want your family to feel comfortable and be able to enjoy the pools.

Below is a list of family-friendly pools the whole family can enjoy at Lake of the Ozarks. So pack up the boat, grab the kids, and head out to enjoy some family pool time!

Coconuts: Said to be Lake of the Ozarks #1 family destination, Coconuts (7MM Gravois Arm) offers tons of fun for families to enjoy. This includes a pool just for the kids. Admission for the kid's pool is just $4. The pool is separate from the adult only pool, making it that much more kid-friendly.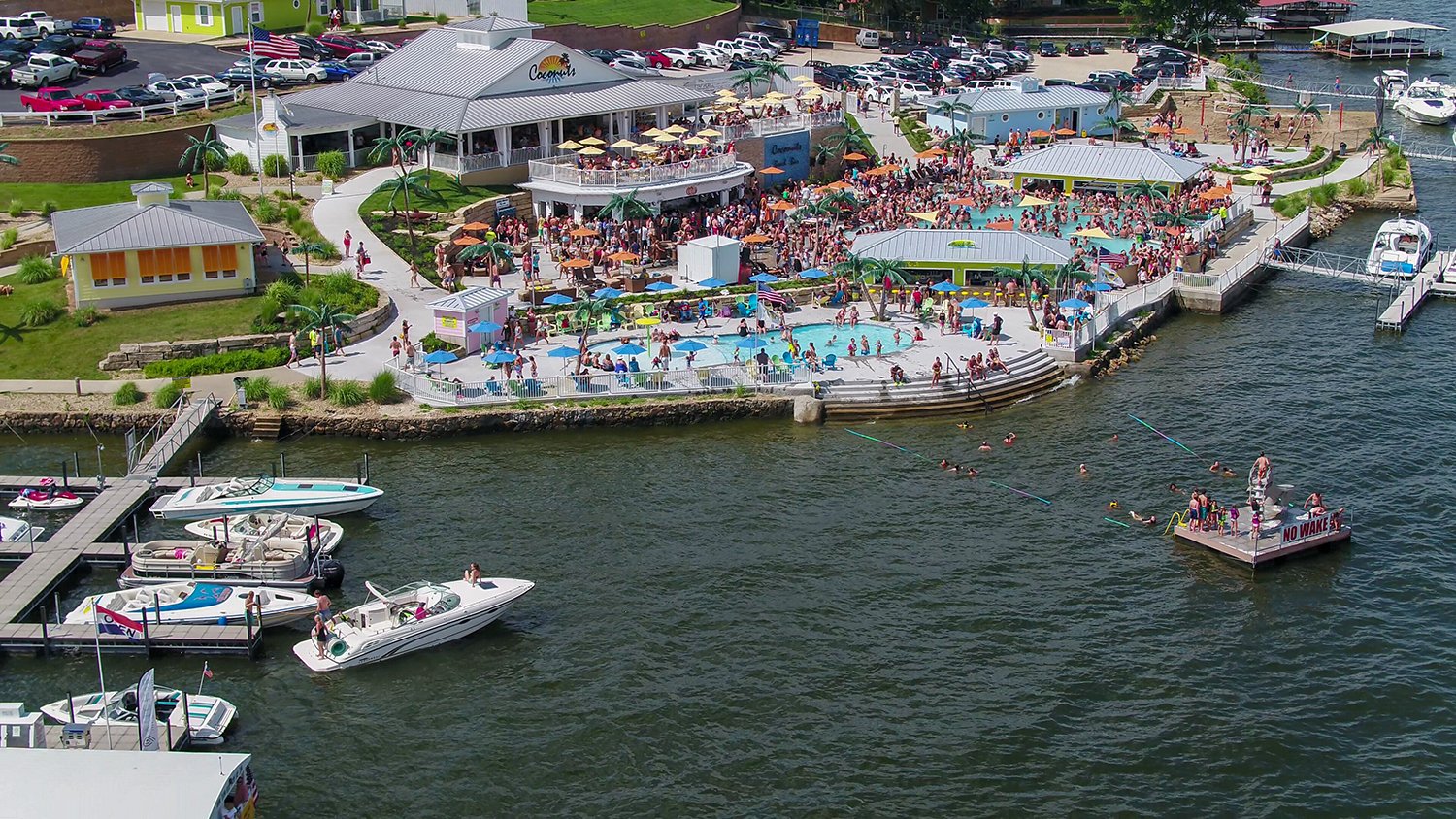 Photo Credit: Sky View Photography

Bear Bottom Resort: This family owned and family friendly resort, located at the 38MM, has tons of activities to enjoy on a nice day. This includes a kid-friendly pool and the state's #1 and #2 longest open flume water slides. Bear Bottom Resort's pool is free to enjoy, but if you would like to go down the slides, admission is $10. If you can't get enough of the slides there are season pass options available as well!

Dog Days Bar & Grill: Enjoy a fun-filled family day at Dog Days, located at the 19MM. There's dining, live entertainment, and a family friendly pool that made its debut this past year. The not one, but two new pools were worth the wait for patrons! Swim with your family and soak up the sunshine!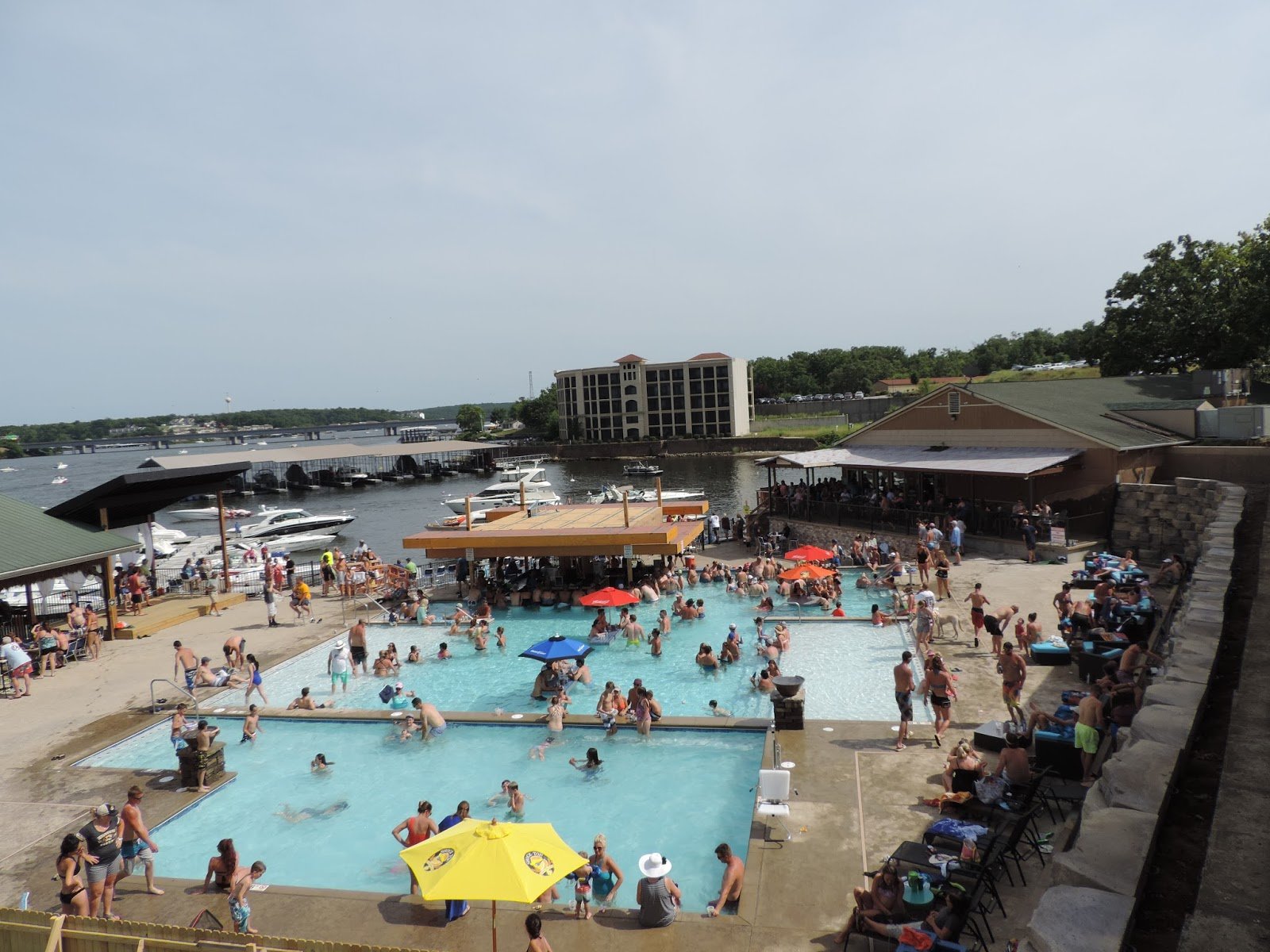 Photo Credit: Dog Days Bar & Grill

Boathouse Lakeside Grill: Boathouse (3MM) completely remodeled their pool this past year and it is perfect for a family outing. The pool is not only saltwater, but it is also heated. Additionally, there is a swim-up bar for the adults to enjoy and a beautiful waterfall.

Redhead Lakeside Grill: Redhead (21MM), voted the best restaurant on the water, is totally family friendly. The kid's pool is located right next to the adult's pool making it easy to keep an eye on the kiddos while also enjoying the adult pool yourself. Not to mention, the pool can be heated to 85 degrees.




Photo Credit: Redhead Lakeside Grill

These are just a few places to check out while you are boating at the lake this Summer! Tell us, what are some of your favorite family-friendly pools you can get to by boat at Lake of the Ozarks?