Aquapalooza 2019 at Lake of the Ozarks is scheduled for Saturday, July 20th, 2019. For more details, click here.

Add "palooza" to any word and you know you're in for a party. Add "palooza" to "aqua" and you know it's time for the "largest on-water concert" at Lake of the Ozarks! AquaPalooza is also billed as, "The single largest one-day family event at the Lake." Get ready for a conga line of boats as we take you inside AquaPalooza 2018 at Lake of the Ozarks!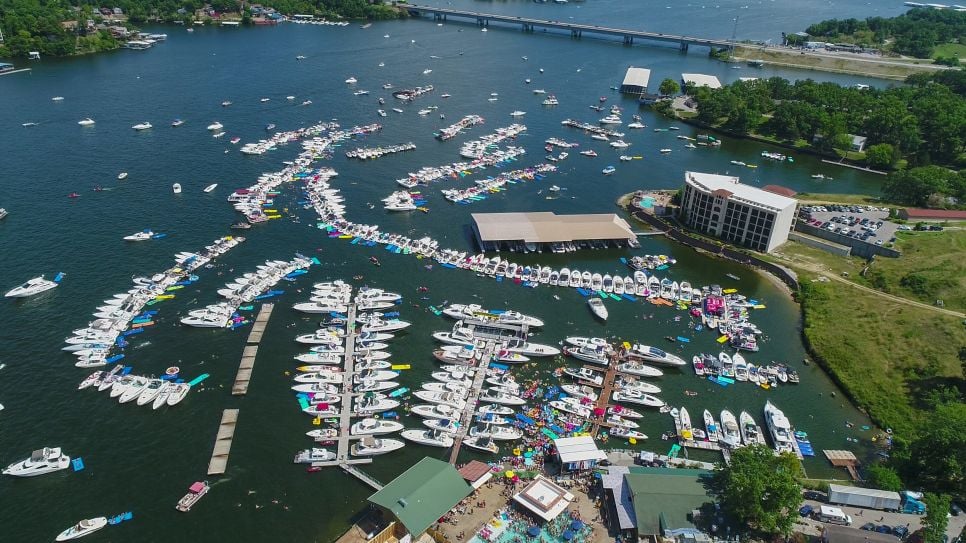 Photo Credit: Sky View Photography

If mother nature has tipped her hand, expect sunny and hot conditions on the water on July 21, 2018, when AquaPalooza kicks off at high noon at Dog Days Bar & Grill, 19 MM. As the party heats up, grab your favorite floatie and jump in! Stay cool while listening to some hot tunes live at one of the Lake's hottest venues.

Bands Performing at AquaPalooza 2018
3 Tips for Getting the Best "Seat" in the "House"

OK, it's not a house and the seats are located in boats, but there are things you can do to get closer to the stage during AquaPalooza 2018. Keep in mind, thousands of people attend AquaPalooza. There will be hundreds of boats in Dog Days' cove. The docks will be full and captains will choose to tie up to a neighboring boat. Keep these tips in mind if you want to be closer to the action: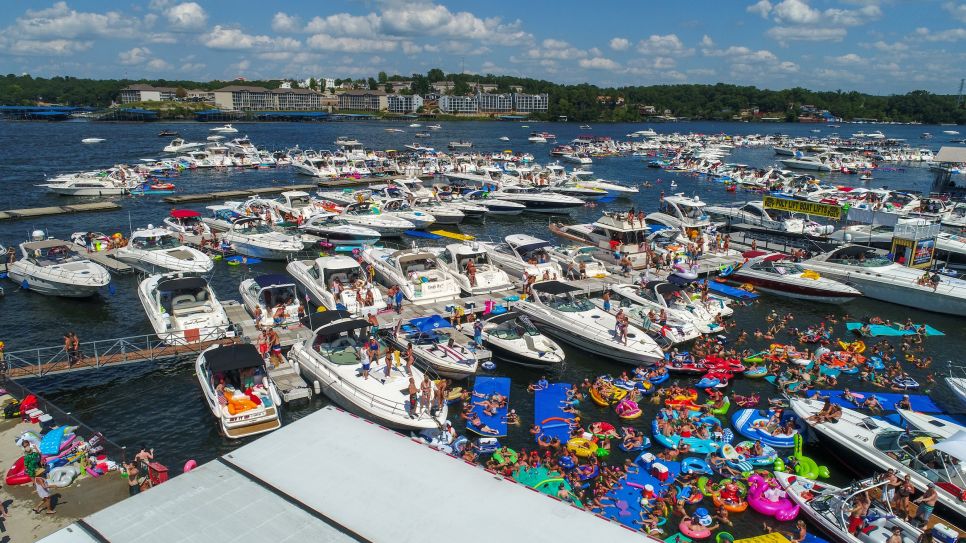 Photo Credit: Sky View Photography
Arrive Early - If you want to anchor out close to Dog Days, arrive before 8 AM. We know what you're thinking, this is four hours before the kickoff to AquaPalooza. If you wait too close to the start time, forget about it. You'll have a back-row seat.
Reserve a Dock Slip - By the time you read this blog, you probably have waited too long to reserve your dock slip. Dog Days says, "People come from all over the country to attend this awesome party. The waiting list for dock slips alone fills up a year in advance…." However, don't hesitate to call Dog Days (573-348-9797), it's possible someone canceled their reservation. Note to self, reserve one year in advance for AquaPalooza 2019.
Bring Your Favorite Floatie - While the captain must stay with his boat, you don't. Bring your favorite floatie and navigate your way closer to the stage. There are many more spots for people on floaties to get closer to the stage than boats. The weather is expected to be hot, the lake is cool. What a great way to meet new friends while enjoying a live concert!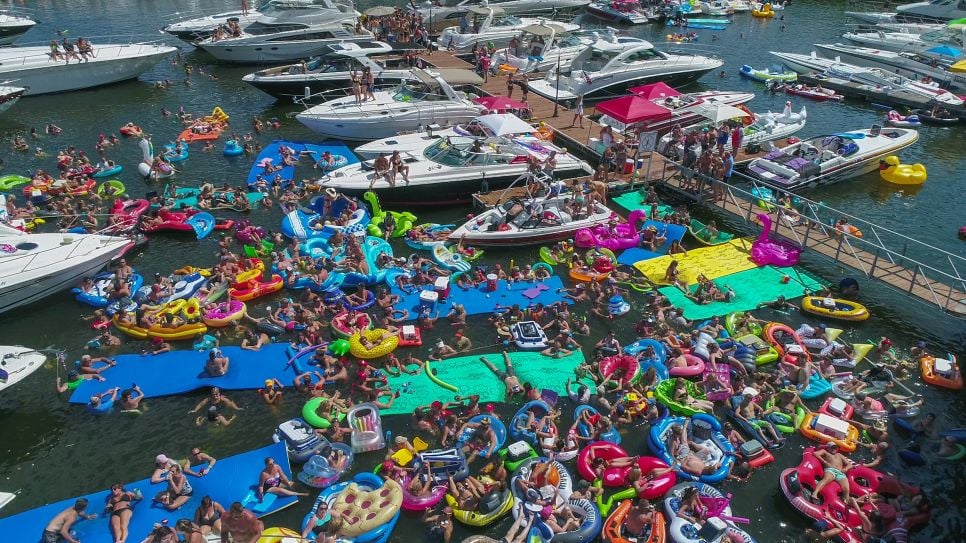 Photo Credit: Sky View Photography
AquaPalooza is a fun, but long day on the water. Remember to bring plenty of food and water. If you think you'll be able to dock at Dog Days and walk up to the restaurant for food and water, think again. It will be busy. Boats will fill Dog Days' cove.

Before, during and after AquaPalooza 2018, you'll witness one of the highest concentrations of boats in any one cove at Lake of the Ozarks. Be prepared for a lot of shuffling in the line of tied up boats. Some people stay for the day, some people come and go. Be safe, and have a sober captain.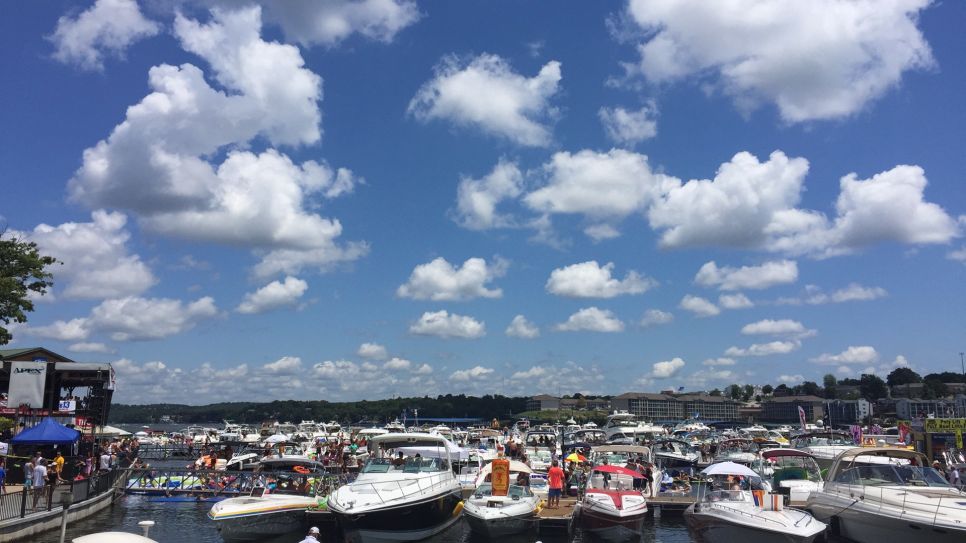 Although AquaPalooza 2018 officially ends at 5 PM., inside Dog Days two other bands hit the stage, DJ Dr. Cheese and Taz the Drummer entertain from 6 to 10 PM and Chad Bearden returns from 10 PM to close.

Have you ever been to AquaPalooza at Lake of the Ozarks? If so, do you have any tips to share? Do you have any recipes to share for easy, but delicious meals on one's boat? Do you come for the music or to boat and people watch? Join the conversation, we would love to hear from you!